The iPhone 12 is almost upon us, and we're starting to hear speculation about what to expect from Apple 's biggest model line. iPhone 12 mini to Start at 64GB and Pro Models at 128GB.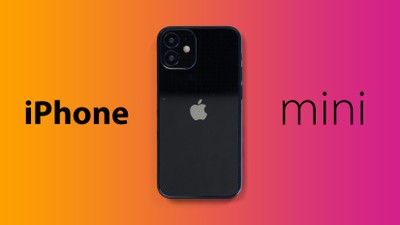 We're only only a couple weeks away from the launch of Apple's iPhone 12 lineup, and last-minute rumors are already starting to surface. The latest word comes from leaker Jon Prosser, who recently reported that 64 GB of storage will start with the so-called "iPhone 12 mini," while higher-end iPhone 12 Pro versions will obviously come with at least 128 GB of storage.
Multiple reports have suggested that the next Apple event is likely to take place on Tuesday, October 13, with pre-orders scheduled to launch on Friday, October 16 for at least some iPhone 12 versions. On Friday, October 23, the devices will then begin going to consumers.
Four new iPhone 12 models, including one 5.4-inch model , two 6.1-inch models, and one 6.7-inch model, are planned, all with OLED screens, 5 G support, and a new flat-edge interface. Rumors also indicated that, with some models launching later than others, Apple will settle for a phased introduction, although the precise order of the release remains to be seen.
Visit J3jam, J3buy and Wheelive to keep updated on our latest news.